Apollo Technologies is an Information and Communication Technology Services organisation that leads a group of companies engaged in the delivery of:
Apollo Technologies Inc. develops and operates innovative and mission-critical systems in various sectors, mainly in:
Supply Chain Management

Fintech in Banks and non-Bank environments

e-Government Systems

eInformation Technology Infrastructure
At its founding in 2002, Apollo Technologies Inc. set out to exploit the use of open global standards, open-source technologies, and the extensive use of Internet technology to build innovative Information and Communication Technology (ICT) solutions. It aligned the seismic technological changes at that time (the Web browser, Internet technologies, the emergence of open-source software) with its vision of empowering change in the emerging market through creation of innovative Information and Communication Technology solutions.
The company believed that by adopting open standards rather than proprietary standards and sticking to global standards and open-source software, it would facilitate the transformative power of ICT to aid Philippine entities compete in the global space. It focused its efforts on creating innovative technologies suited for the emerging market where IT infrastructure is weak or non-existent, IT budgets are limited, and IT skills within organizations are scarce.
The use of open standards and open-source software allowed the company to offer its solution as a low-cost "software as a service" way back in 2002 when it wasn't a buzzword yet. The world was still on licensed software and locked in vendor-based proprietary technologies. By building a strong engineering culture, the company built solutions for both large and small companies. It offered a "subscription type, pay-per-use" model allowing easy adoption by its targeted clients with a low-cost usage model. The trailblazing effort paved the way to a business model that enables the company to partner with companies/Government institutions and offer its software technology and engineering expertise to build innovative ICT solutions geared for the emerging market.

Retail & Supply Chain
End-to-end multi-branch retail systems hardware, software, network infrastructure, operations and support

Trade & Logistics
Software as a Service platform for brokers, importers and exporters

Electronic Government
Electronic document creation, delivery and processing for institutions and their clients Electronic Payments
Secure payment solutions designed for the local and other emerging markets

Philippine Seven Corporation
The largest convenience store chain in the Philippines.

Cargo Data Exchange Center, Inc.
Innovates and explores information technology to capture and maintain the e-business market in the Philippines and to provide new services in the e-Commerce sector.

First MFI Network
It aims to create systems and tools to make microfinance processes more efficient and convenient through the use of social networks, the Internet, retail outlets, electronic wallets, and mobile technology.

Pipol Konek
The Philippine government has an ambitious program to provide free public Wi-Fi to all citizens in all public places in the country underpinned by legislation that passed in 2017 that mandates the government's Department of Information and Communications (DICT) to implement the Free Public Internet Access Program.
PROJECTS

iConnect Messaging
iCONNECT Messaging is a secure messaging platform for business-to-business (B2B) interactions between buyers and sellers. It allows customers to manage a single, security-rich, highly reliable connection between you and your B2B partners.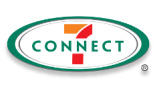 7-Connect
7-Connect is a platform that is owned and operated by Apollo Technologies. A bank-grade payment switch built as a payment gateway system that leverages an "offline to online" model. It recognizes that many Filipinos are unbanked and may not have access to sophisticated smartphones (well at least in 2012).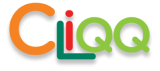 7-Eleven Cliqq App
Apollo Technologies developed and owns the platform for the CLiQQ app that allows 7-Eleven customers to earn points every time you buy at 7-Eleven. It features wifi, mobile payment, earning points and wining prizes, sending and receiving cliqq credits, adding credits to cliqq wallet, paying bills, etc.

Cargo Data Exchange Center, Inc.
Primary provider of cross-border trade facilitation solutions. CDEC has been developing end to end trade and e-commerce solutions linking Government agencies, shipping lines, airlines, freight forwarders, logistics service providers, Customs brokers, financial institutions, importers, manufacturers, exporters.